H U M A N - M A C H I N E - Festival of the Impossible, 2019
This is a journey into the intimacy of Human-Machine, A concept which involves interaction through augmented experiences as well as enhanced human senses and deeper personal connections. Visitors experience immersive art installations that evoke wonder and challenge our thinking about what could be possible as we move into the future. Leave it to the forward thinking artists along with their amazing tools to keep us dreaming of what may come! This is the second installment of the Festival of the Impossible.
Video: Overview of the San Francisco exhibition at Chandran Gallery Sept. 26-29th, 2019
We are thrilled about the success of our 3 day Festival of Impossible exhibition that took place here in San Francisco and very proud of all the artists involved. This exhibition will tour around the world for the next two years and all commissioned works are ready to travel. We are open to displaying the entire exhibition of artworks as well as exploring the possibility of select works. Please inquire with the curator if you would like to learn more.
Selected Artists Include: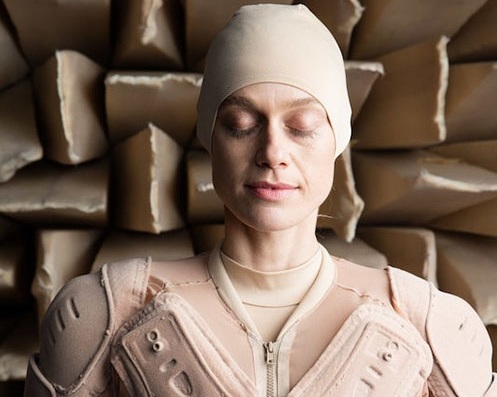 Neil uses his artwork to connect the real world to the digital world. His exhibition piece for FOI comments on how humans often treat the natural world with little significance in the larger context of our industrialized society. He is creating a series of digital and kinetic art works that puts viewers in the driving seat, allowing them to interact with virtual creatures using the machines he has created.. Disruptive Devices video
neilmendoza.com instagram.com/neilmendoza vimeo.com/neilmendoza
Camila has created OSMA which is an interactive sculpture that explores internet identity and the psychological dependence of a social network. This artificial intelligence behaves like any other modern social being with a motive to be accepted and "liked". Camila is exploring our overriding dependence on social media. OSMA video camilamagrane.com instagram.com/camilamagrane
This immersive installation is a face-to-face experience with a IV generation android, in augmented reality. What would you ask her? You will have a chance to speak to her directly at the festival. This work is created at time when so many people feel the need to connect and be heard.
Ractive video
September 26th - September 29th, 2019 - Chandran Gallery 459 Geary Street, San Francisco 94102
With close proximity to Union Square and Downtown, Chandran Gallery is a 4800 square foot, spacious, unique and newly renovated contemporary art gallery in an historical building in the heart of San Francisco. Enter on Geary Street to our expansive mezzanine floor that leads you to our elegant staircase and 20ft ceiling bottom floor gallery space. The bottom floor gallery space feature natural light that comes through our large skylight. The bottom floor gallery space also features large glass doors and windows that lead to our outdoor patio space
Team
Stefano Corazza - Creative Director & Founder
Joyce Grimm - Chief Curator
Sienna Ko & Vincent Delorenzi - Production Team
The event is sponsored by Adobe Systems